Manitoba Black Bear Guided Hunts

Steeprock River Outfitters specializing in spring and fall Black Bear hunts with over 2500 square miles of our own exclusive hunting territory between 2 different Game Hunting Areas that is accessed by ATVís and Boats.
Each of our Black Bear hunts have a high percentage of seeing several different types of Black Bears including, harvesting a big or color phased Bear. For the past several years we are proud to admit that we have an exceptional 92% success harvest rate, while 40% of our harvests have been color phased Bears. Each year we harvest several Boone & Crockett, and Pope & Young Bears, with weights ranging from 250lbs - 500lbs and measuring 6'6' - 7' plus nose to tail with skulls measuring 18'+.
We now offer REMOTE BOAT ACCESS ONLY BLACK BEAR HUNTS on two different lakes and two large river systems within our 2 Black Bear Territories in Manitoba. Red Deer Lake and the two river systems are located in our north area while Swan Lake is located in our south area.
With this combination the quality and quantity of Black Bears are high with great numbers of Trophy Boone & Crockett, Pope & Young and Colour Phased Bears! The number of hunts offered in these 2 Prime Remote Black Bear Hunting Areas are very limited each season to ensure the highest quality possible, so to avoid any disappointment, we recommend each of our guests to book well in advance!
2019 Successful Spring Hunts

Spring: Manitoba: 14 successful Guests out of 15 possible Guests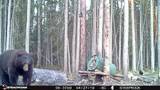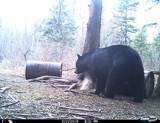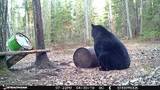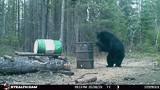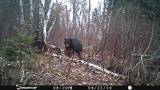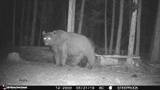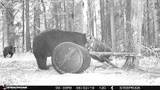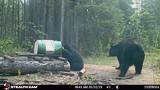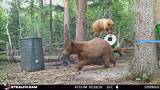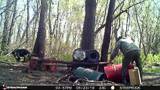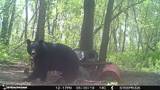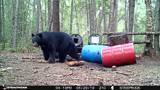 Jason Peterson's Into The Wild TV